Infertility is often temporary and when treated naturally women show significant improvements. Chinese medicine practice is known to restore fertility in women by regulating the hormones required to conceive. Unlike western way of treatment, the mild & herbal formulation of Chinese herbs have been passed down to generations for their efficacy. Chinese Herbal medicines enhance fertility by eliminating obstructions and supporting ovulation.
How long it Takes to Conceive with Chinese Medicine?
Pregnancy is a long process where your body first prepares itself to support a new life. As per the scientific research, it takes about 4-6 months for a couple to conceive naturally. After a year of unsuccessful attempts, it is advised women make efforts to provide their body the required nutrition. Boost ovulation & menstrual cycle with Chinese herbs so you have a fair chance to fall pregnant within 60 to 120 days.
3 Chinese Medicines to Restore Women Infertility
Following herbs are recommended to women seeking pregnancy assistance.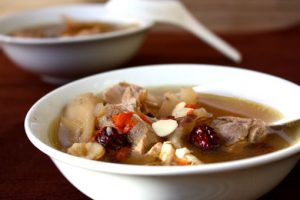 Fatimah herb is a name of trust among Asian women. It is a gynaecological drug taken to enhance femininity, vitality, youthfulness & health among women. It does not only regulate hormones, maintain menstrual cycle but also improves skin by making it firmer & glowing. When taken regularly it helps conceiving and eases childbirth.
Fatimah herb is also taken after child birth to shrink the loose vagina & tighten the womb. It is reported that women taking Fatimah herb regularly have firmer breasts, smoother skin & seductive figures. Prepare delicious Fatimah soup with Chinese herbs & meat. Consume frequently to enhance fertility.
Infertility and Aging: One Sachet WomanUp
Ageing is a natural process that is inevitable. Sometime premature ageing can hit due to hormonal imbalances & poor ovarian function. One sachet of WomanUp dissolved in water every day before bed time helps releases healthy egg from ovaries, prevents menopause, regulate hormones & increases energy levels.
Prenatal Care: Multi Vitamins Drink
It is a misconception that prenatal vitamins can only be taken during pregnancy. Every woman who is aspiring to conceive must take prenatal supplement that fulfills recommended dietary intake. Vitamins & minerals are needed for healthy development of bones and brain. Taking prenatal vitamins in months leading up to conception prevent pre-term delivery, neural tube defects & infamous morning sickness.
This Multi-vitamins liquid manufactured by fermenting vegetables & fruits support pregnancy. Helps maintaining radiance & resilience in every mother-to-be.
Herbs aren't regulated by FDA- Yet Safe?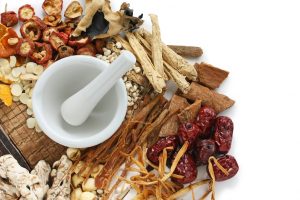 Yes, they are not regulated but are generally safe to use. However, some herbs are not recommended to be used during pregnancy. Do not choose herbs to treat your illness without profound knowledge. Always seek expert advice or read labels carefully.
Women who failed to respond to western way of treatment may find a hope in Chinese medicine. Restore your fertility naturally without inducing any side effects. Almost every type of infertility can be treated using Chinese herbs including advanced maternal age and unexplained symptoms. There are many herbal supplements available that provide comprehensive pregnancy support. Shop for fertility supplements & medicines at Baizigui.