Caesar- The bear trapped in a vest for years has now been rescued & living a life she deserves.
China is infamous for its wild practices & animal abuse on the name of traditional Chinese medicine. It has world's biggest industry of "animal bile farms" where bears are trapped, held captive in cramped cages too small to let them fit in & endure nightmarish situations. The purpose is one & only i.e. "extraction of bile" directly from the bears' gall bladder using atrociously painful methods.
Why on Earth do People Need Bile?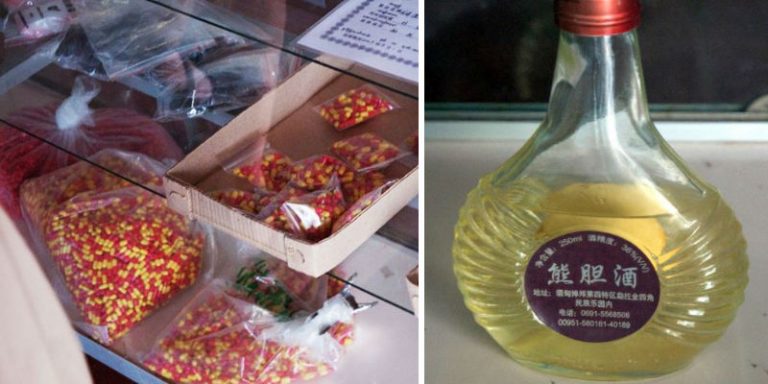 WARNING AHEAD: If you are someone with a huge sense of empathy on animals, we warn you to not to read what comes ahead.
Chinese bile farms harvest bears to extract the fluids from their gall bladders. The bile they extract is sold in capsules and in liquid form. There is a small population of Chinese medicine practitioners who strongly believe that bears' bile heals a diverse range of ailments from hemorrhoids to sore throat & vision issues.  Although there are a number of synthetic alternates available, they rely solely on hunting the bears & haunt them by making lives miserable for them.
As painful as it sounds, bears are kept in a metal vest and catheters are used to extract bile from their gall bladders. A brown bear named Caesar was made to live life under similar circumstances where every moment she spent was full of pain. She had to go through merciless torturous procedures until Animal Asia team heard about her and finally managed to rescue her.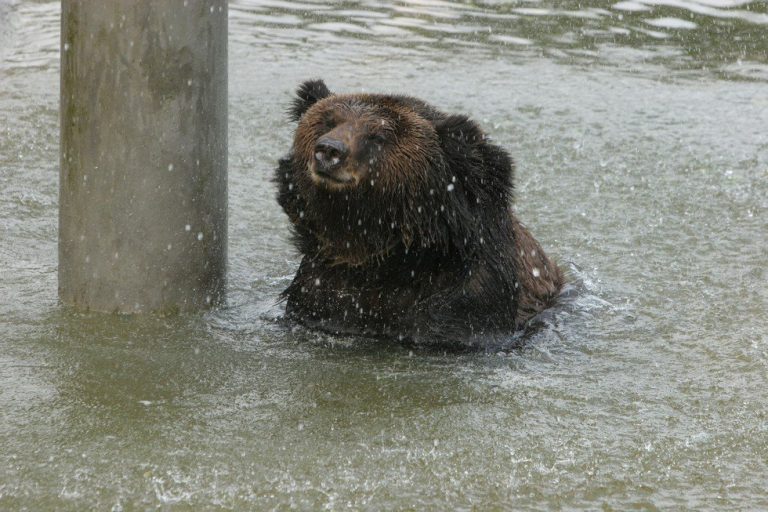 The Animal Asia team moved her to sanctuary and made arrangements for her to rebuild her life in good hands.  Today, Caesar enjoys swimming and lounging in the sunshine & no more looks like an animal who suffered tyranny in the form of the most brutal imprisonment.
As an advocate of Traditional Chinese medicine, we promote use of herbal & synthetic ingredients while condemning animal abuse for holistic health care. For instance, a better alternate to keep liver functioning is consuming green tea that helps detoxifying liver. Turmeric is also known to support liver health.
There are so many good Chinese herb medicine out there  which is no need to hurt animal life. BaiZiGui always support natural herbs product, and condemned all kind of animal abuse activity. We calls for everyone to boycott bear bile products and support Animal Asia Protection Association.
With every purchase of Mini bear or Polar bear bottle on our website, We will donate all bottle sales fund to "Animals Asia Foundation" as a contribution to nature and animal protection.
To help ensure the safety of other bears just like Caesar, you can make a donation to Animals Asia.
Share this fantastic rescue with your friends below!

About Animals Asia Foundation


Founded by Jill Robinson MBE in 1998, Animals Asia Foundation is devoted to the welfare of wild and domesticated animals in Asia. We also work towards the conservation of endangered species. Animals Asia is an Asian-focused government-registered organisation with headquarters in Hong Kong and offices in Australia, China, Germany, Italy, the UK, USA and Vietnam, as well as Moon Bear Rescue Centres in China and Vietnam. We have around 300 staff worldwide.
Under our Cat and Dog Welfare programme, our campaigns include Animal Therapy (our pioneering Dr Dog and Professor Paws programmes). More than 100 registered therapy dogs and their guardians volunteer in Hong Kong alone, spreading their special brand of comfort and love to those in need in hospitals, orphanages, schools and centres for the disabled. We feel these dogs are the perfect ambassadors for their species (as well as for cats) and hope that eventually people will grow to love all animals through their love of these companion animals.Our two other flagship programmes are End Bear Bile Farming and Zoos and Safari Parks.