Every minute 6 people die from Diabetes. Diabetics are at high risk of cardiovascular complications, obesity and cholesterol issues. They are 2.5 times more likely to go blind as compared to general population. Although Type 1 diabetes cannot be reversed, patients with type 2 diabetes show significant improvement when treated. As per TCM (Traditional Chinese Medicine) taking green tea regularly on the long run helps prevent diabetes and may even revert it naturally with the help of diet modification & western medicine.
What is Type 2 Diabetes?
Type 2 diabetes is usually common among people over 40. It is a condition where pancreas releases insulin but the body cells become less sensitive to the hormone. When blood glucose is not properly metabolised, it stays running in the blood stream and hence elevates the blood sugar level. If left untreated, diabetes can lead to several other complications that put all vital organs at failure risk.
How Green Tea Helps with Lowering Blood Sugar Level?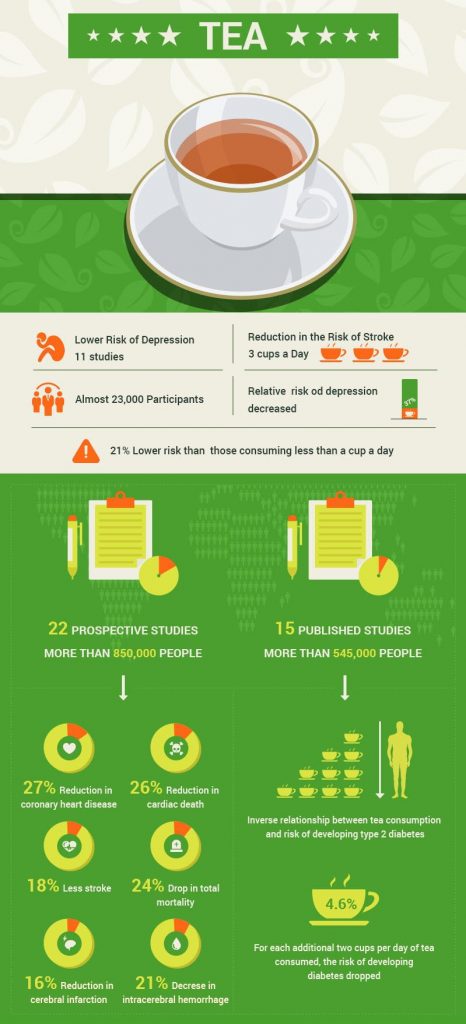 Several studies have been conducted to help prove the relationship between lowering blood sugar with green tea. As per the study, people who drank 6 or more cups of green tea were 33 percent less likely to develop type 2 diabetes. Another Taiwanese study suggested that people who consume green tea for a decade have had smaller waists & less fat composition than those who did not. Process with green tea is slow but steady. Including it in your everyday diet plan helps keeping diabetes, blood pressure (blood thickening, cholesterol, blood clotting) obesity, bloating etc at the bay.
TCM: Benefits of Green Tea for Diabetics
Less Oxidative Damage
Green tea is rich in polyphenols. Polyphenols are found in almost every plant and this is how green tea gets its color. Polyphenols are antioxidants that help reduce oxidative stress and cause vasodilation (thickening of arteries). It reduces blood clotting, thickening of blood and prevents cholesterol. Polyphenols helps lowering down the glucose & maintain a healthy body. Try Gluco Lower Tea – an effective TCM, diabetics swear by.
Green Tea is Unfermented
Green tea is least processed. It has 2-3 times less caffeine as compared to its black counterpart. Green tea is made from unfermented leaves which keeps the nutrients intact while black tea is manufactured by fermentation which actually robs off the important nutrients. The purity of green tea is also the reason it is rich in polyphenols.
Studies suggest that bitter melon extract helps managing a range of diabetes symptoms from insulin resistance to heart complications, kidney & blood vessel damage, eye disorders and hormonal irregularities. This well-known TCM Bitter Gourd tea stimulates insulin production & metabolism whilst strengthening immune system among patients of diabetes.
What Life Changes TCM Suggests to Improve Diabetes?
Since diabetes affect a number of body functions, patients need to make drastic changes in their lifestyle to reverse diabetes naturally. As per TCM (Traditional Chinese Medicine) taking a low carb diet and completely cutting down on processed food including hydrogenated vegetable oil , refined sugar, alcohol etc helps with lowering down blood sugar level. Healthy fats, clean protein & fibre rich food must demonstrate your diet plan.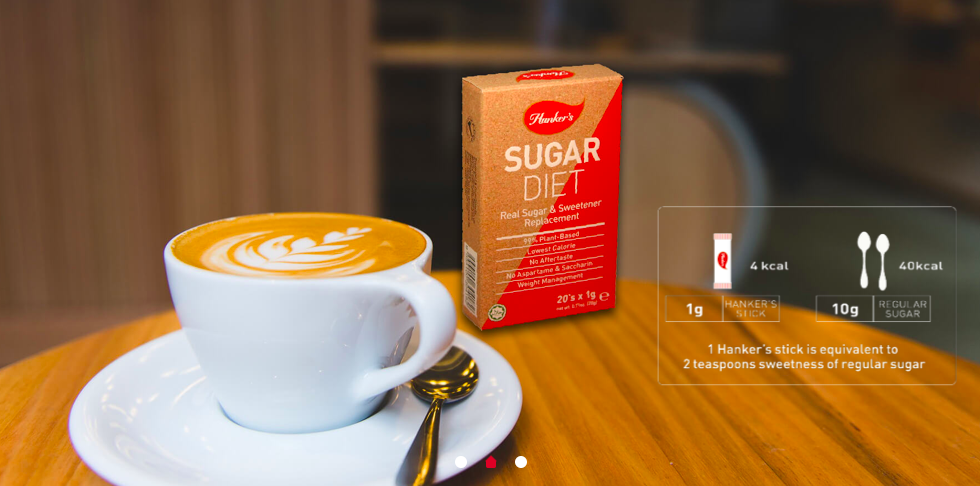 It is important to note that commercially produced green tea contain a high amount of sugar even if they claim to be unsweetened. Try an alternative sugarcane sweetener when watching weight and diabetic for instance Hanker Diet Sugar. It is 99% plant based and up to 80% less calories and carbohydrates than regular table & brown sugar.
Conclusion:
November is observed as world Diabetes Awareness month globally. In order to reverse type 2 diabetes, it is important you go healthy on your eating habits besides making significant lifestyle improvements. Take your medications regularly and exercise to stay fit. Green tea is not a medication but a remedy that strengthens whatever mode of treatment you are following by improving body's metabolism process. Have a look at traditional Chinese medicine to manage your diabetes symptoms.
Also Read: TCM: Health Benefits of Chinese Herbal Tea